Fireflies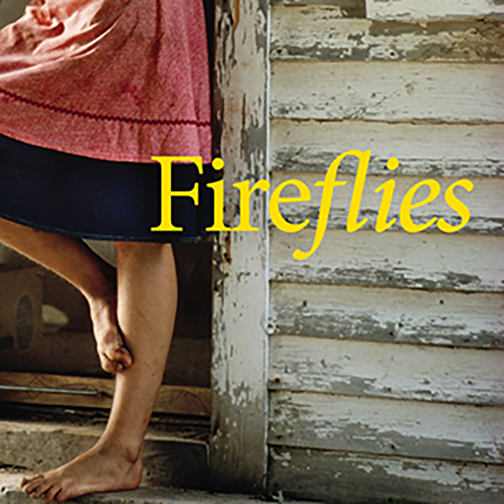 About
Eleanor Bannister, a retired schoolteacher, lives a sleepy life in tiny Groverdell, Texas. Until one day, when walking alone through the brambles barefoot and in her nightgown, she encounters Abel Brown, a mysterious drifter. Brown has been wandering around town, looking for houses to fix and, rumor has it, single women to talk to. Brown is nothing but a drifter, but despite their obvious differences, Eleanor and Abel find themselves drawn to each other. This beautiful new romance by Matthew Barber, Tony Award-nominated author of Enchanted April, shows that connection can be found in the unlikeliest of places and in the unlikeliest of ways.

From the novel Eleanor & Abel by Annette Sanford.
Long Wharf Theatre Interview
When and how did you first discover Eleanor & Abel by Annette Sanford, and what made you decide to adapt the novel into a play?

I was already familiar with Sanford's collections of short stories — delicately humorous portraits of small-town Texas life — when I learned that she had expanded one of my favorite stories, "Housekeeping," into her only novel, Eleanor & Abel. In this story in particular — and even more-so in the novel — the small town environment was a character in itself, a challenge to the central character, an educated, increasingly reclusive retired schoolteacher suddenly at odds with her own life. For several years I tossed around the idea of a screen adaptation of the novel, and then in one re-reading I locked onto a 90-page section that I felt contained the foundation for a small, focused stage play — a single week in the central character's life during which she must confront her past, her future, her own sense of self, and make the choice of whether or not to risk heading in a new direction late in life. Once I saw that stage play in my mind, I wrote to Annette Sanford with the idea and, thankfully, she loved it.

Everything about the play feels so true to small-town Texas. How did you cultivate the feeling of that particular world?

I think part of the affinity I always had for Sanford's writing was that the rhythms of the narrative and dialogue were familiar to me. I was born and raised in Los Angeles, but nearly all of my family there — which were many — had migrated from small-town Nebraska. I absorbed their rhythms, the sharp humor, the saying much with very little. Once I started Fireflies, I went to the source itself — I drove through southern Texas to Jackson County, the play's setting, and met with Annette Sanford in the small town in which she lived. The world of her short stories was all there in front of me. I observed and I listened. Two years later Annette passed on, at the age of 82. That trip and the time spent with her were invaluable.

The play seems to ask whether we are able and willing to open ourselves up to new experiences as we get older. Why do you think this is so hard for the characters in the play, and for people in general?

Maybe change is easier when we're young because there's less concern for what's being left behind. Our focus is on the future, on goals, on the steps toward those goals, and on finding the role we think will take us through life. But the truth is, even if all of that is successfully achieved, most roles don't last forever. Our willingness to open ourselves to change later in life may be just as strong as when we were young, but that willingness is now up against an equally strong pull to not let go of what we had, even if what we had is now only a memory.
World Premiere
OCT 11 - NOV 5, 2017
Long Wharf Theater
Click for more info.
New Haven, Connecticut
Directed by Gordon Edelstein


Cast
Eleanor Bannister: Jane Alexander
Abel Brown: Denis Arndt
Grace Bodell: Judith Ivey
Eugene Claymire: Christopher Michael McFarland